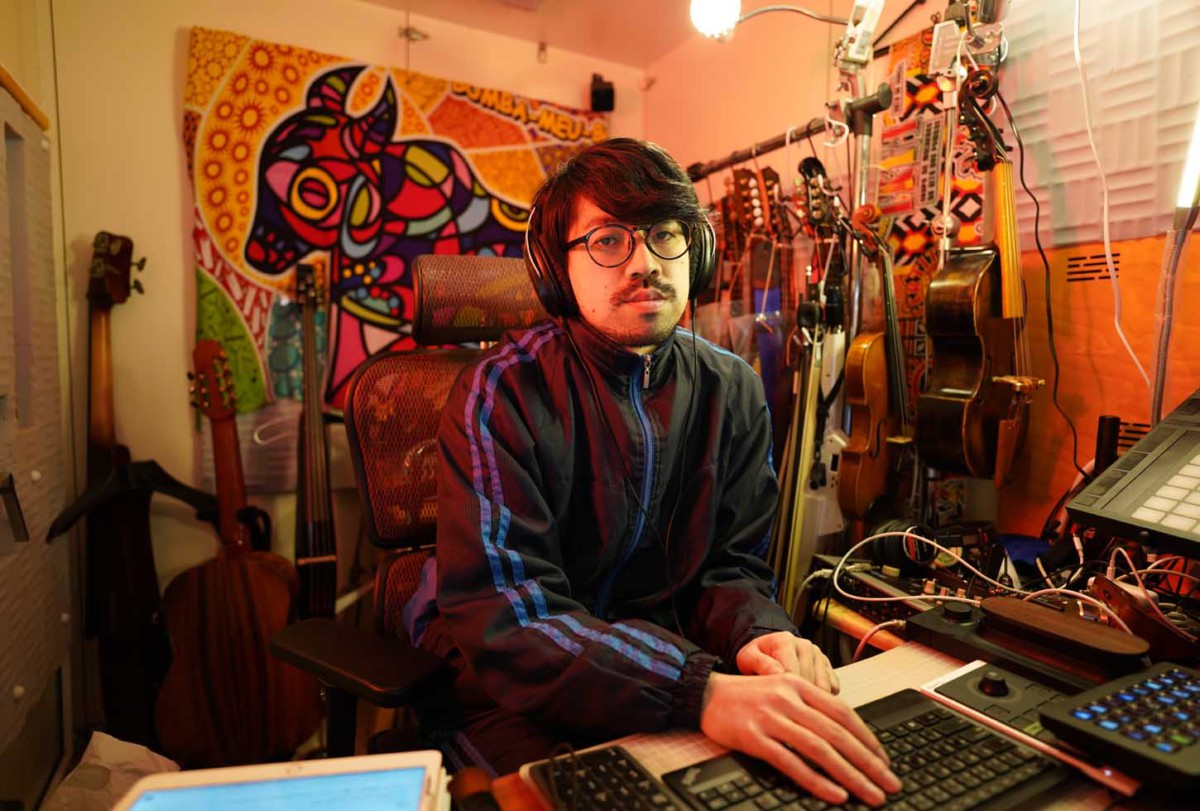 TETARE
Composer and musical instruments player.
I play the instruments from all over the world that overflow from the room, creating a unique handmade organic sound.
After improvising and jazz when I was a student, I met samba and woke up to Brazilian music. After that, I often traveled to Brazil and performed at the carnival as a percussion instrument member at Escola de Samba Águia de Ouro and Nação do Maracatu Porto Rico. I am interested in the power and groove and the cultural aspect as a social community that goes beyond music, and continues to be involved.
In my personal production, I am pursuing an expanded sound as my own expression by fusing various sounds while incorporating the sound of the band. In addition to producing music using computers with a background of media art, I also provide sound for commercials, videos and games.
I create sounds every day with the aim of making everyone accessible to the god of music through my own sounds.
Tokyo University of the Arts Graduate School of Fine Arts Department of Advanced Art Expression Doctoral course withdrawal

My hobby is table tennis.